Alfred Workflows
Alfred is a very popular handy utility increasing productivity on MacOS. I created several workflows, which are mainly useful for developers to speed up their work.
Visit Project Homepage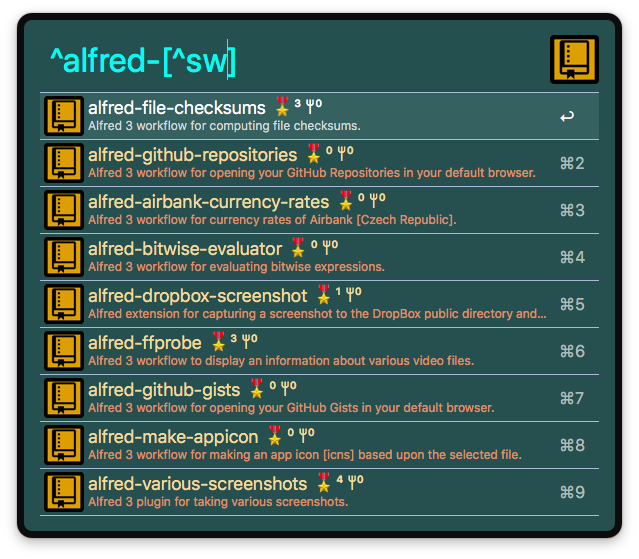 Aria RPM
Aria was one of the best download managers ever developed for Linux. It was written by Tatsuhiro Tsujikawa. Although development has stopped in December 2002 by releasing the final version, we were still maintaining RPM packages for Fedora Core and Mandrake Linux distribution.
This project is no longer maintained. Use the Aria2 instead.
Visit Project Homepage